Découvrez comment optimiser la supervision de votre infrastructure IT en exploitant pleinement tous les capteurs de PRTG : une solution tout-en-un qui n'aura plus de secret pour vous !
Au programme des démos live :


• présentation des nouveaux capteurs ;
• focus sur toutes les fonctionnalités méconnues et sous-exploitées.
Un quiz sera organisé en fin de démonstration avec de beaux cadeaux à la clé !


À gagner :
o un panier gourmand d'une valeur de 50€
o une carte cadeau Amazon d'un montant de 200€
o une demi-journée d'audit de votre infrastructure IT d'une valeur de 495€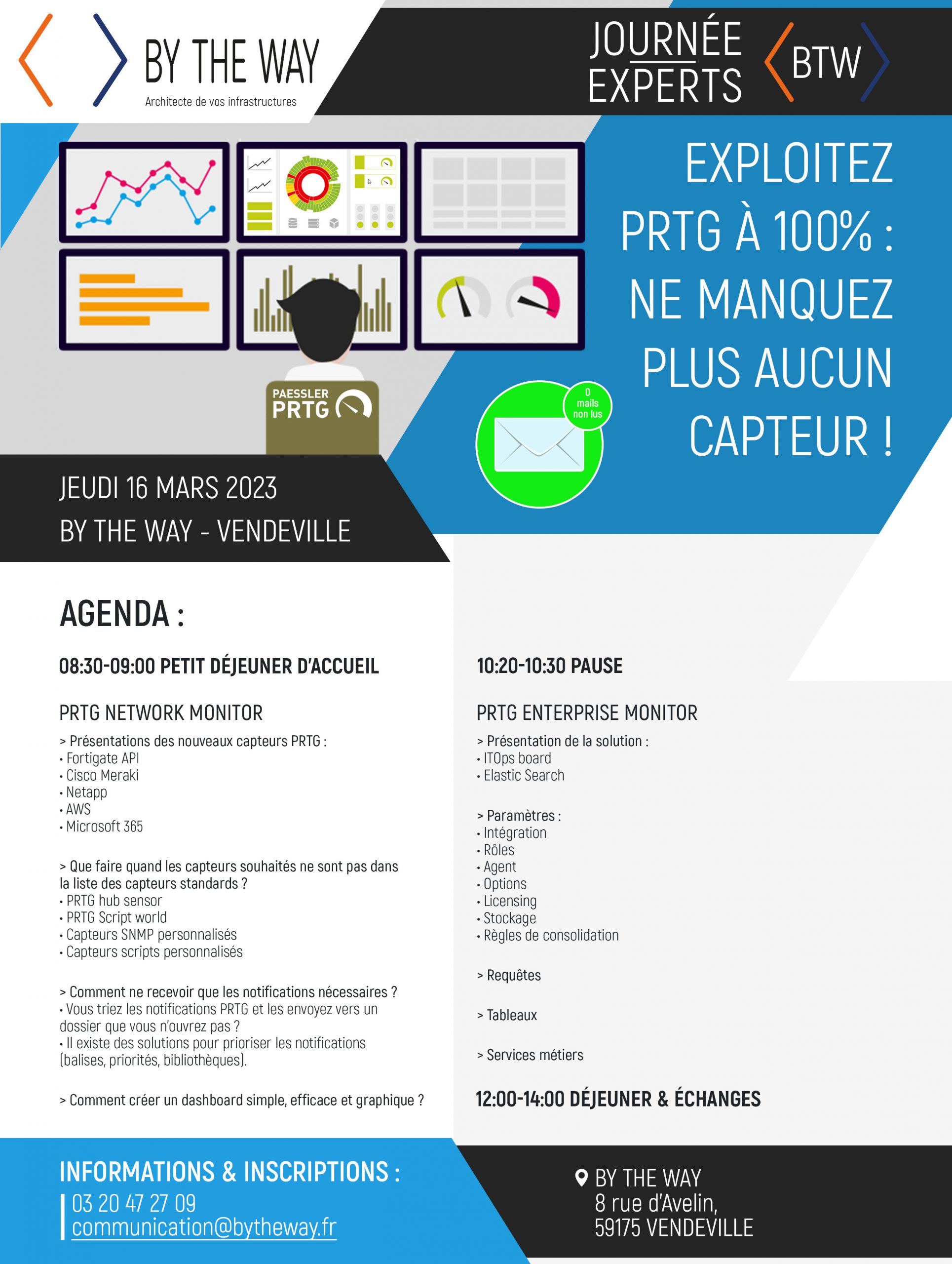 Le déjeuner sur place est offert par BY THE WAY.
↓ INSCRIPTION EN LIGNE : ↓
BY THE WAY se réserve le droit de refuser toute inscription en raison de la capacité d'accueil maximale des locaux (30 premières inscriptions).